Now booking in 2022 & 2023
Introducing the TripNerd Experience
Partner with the #1 Fan Concierge Service Company in the Industry
You work hard, your key clients are your lifeline, your prospects are your future and life is about memories. Take the time to enjoy your success, show appreciation to the ones that drive your revenue, grow your business, and fulfill your bucket list.
Expertly curated and customized experience packages
SoFi Stadium, Inglewood, CA
Daytona International Speedway
TPC Sawgrass, Ponte Vedra, FL
The Country Club,
Brookline, MA
Nissan Stadium, Nashville, TN
Billie Jean King Tennis Center, Flushing Meadows, NY
August 29th–September 11th, 2022
Churchill Downs, Louisville, KY
TPC Scottsdale, Scottsdale, AZ
Dodger Stadium, Los Angeles, CA
ParWing is a TripNerd company specializing in Golf Travel.
What People Are Saying About TripNerd
Kind words from happy nerds
"Staff provides excellent customer service and has provided my family and friends unbelievable memories which will last a lifetime. They went above and beyond to make sure we felt special and enjoyed our experience."
"TripNerd is the best! They are a top notch end-to-end provider that I can always rely on. Courteous, professional, great prices and easy to work with. Our customers love their events and make our company look great. Couldn't do my job without them!"
"Highly recommend TripNerd!! After extensive research I selected TripNerd for several special events. I have referred many clients/friends to them as well. All experiences have been nothing short of outstanding. A+ operation."
News and updates from the industry
It's an icon. Hole #17 at TPC Sawgrass. This is golf's most significant hole, included in among the 12 best Par 3 holes on the planet. It may be Nerd's opinion, but nonetheless, spot on. This event, previously known as the Tournament Players Championship, is why there is a reserved line on your bucket list for this historical event.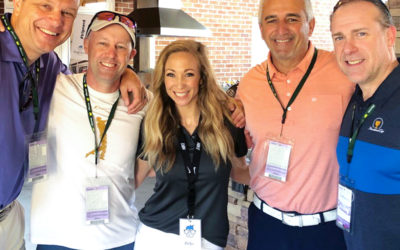 On every golfer's bucket list is to walk the grounds at Augusta and be a part of the best tournament in the world. The event is one of the most desired experiences in sports. Whether you want to attend the practice rounds or the actual tournament itself, this experience is our flagship.
There is no doubt the largest crowds are attending this annual PGA Tour stop, Waste Management Phoenix Open, because of its legendary status for being unlike any other golf tournament.
Interested? Talk to a Nerd now!
Call, email or fill out the form below