Churchill Downs, Louisville, KY
Open air finish line area seating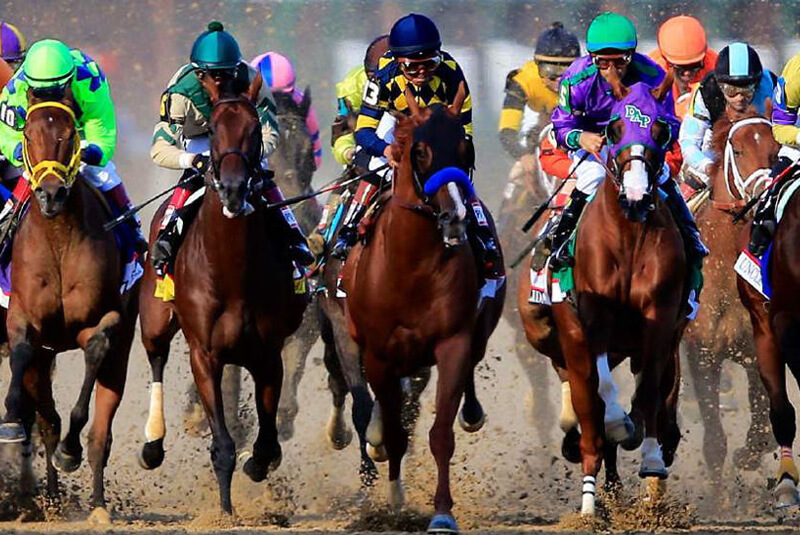 Once in a lifetime experience
In section food & drink included
Downtown Louisville hotel near
Fourth St.
Churchill Downs shuttle transfer
The Official TripNerd Kentucky Derby 2021 Experience
Friday, April 30th and Saturday, May 1st, 2021
4 Oaks & Derby Tickets Per Day
Friday, April 30th, 2021 – 147th Kentucky Oaks
Saturday, May 1st, 2021 – 147th Kentucky Derby
Tickets Located in Highly Desirable Sections 118 or 119
Open Air Seating where the Horses Enter the Track
Corporate-Style Transfer to Churchill Downs in the Morning for the Event, and Back to the Hotel in the Evening
3 Nights of Accommodations
2 Double-Occupancy Hotel Rooms at the Moxy Louisville Hotel
Hotel within walking distance to Fourth Street Live
Breakfast Included Each Morning
Check-In: Thursday, April 29th, 2021
Check-Out: Sunday, May 2nd, 2021
Clubhouse courtyard conveniently located directly behind your seats
Private wagering stations
Closed-circut TV coverage
4 Person Package, All Inclusive
Countdown to the 147th Kentucky Derby
New to the TripNerd Experience?
Find out why TripNerd is the #1 fan concierge in the industry.
Interested? Talk to a Nerd now!
Call, email or fill out the form below